My Mana'o – Our DJs Share Their Mana'o About All Things Music – Sarahtonin
Posted on February 27, 2021
Season 2021, Episode 1: Sarahtonin, host of The Golden Record
In this podcast premiere episode, we're talking with Sarahtonin, host of The Golden Record, which airs Mondays 8 to 10AM on Mana'o Radio.
Sarahtonin is a brilliant DJ whose weekly show melds together so many musical genres – from World, Electronic, Disco, Soul, Indie Folk, Pop ….and beyond. The title of her show, The Golden Record, hints to her philosophy about the power of music.
So let's listen now as Sarahtonin shares her mana'o about The Golden Record, and all things music.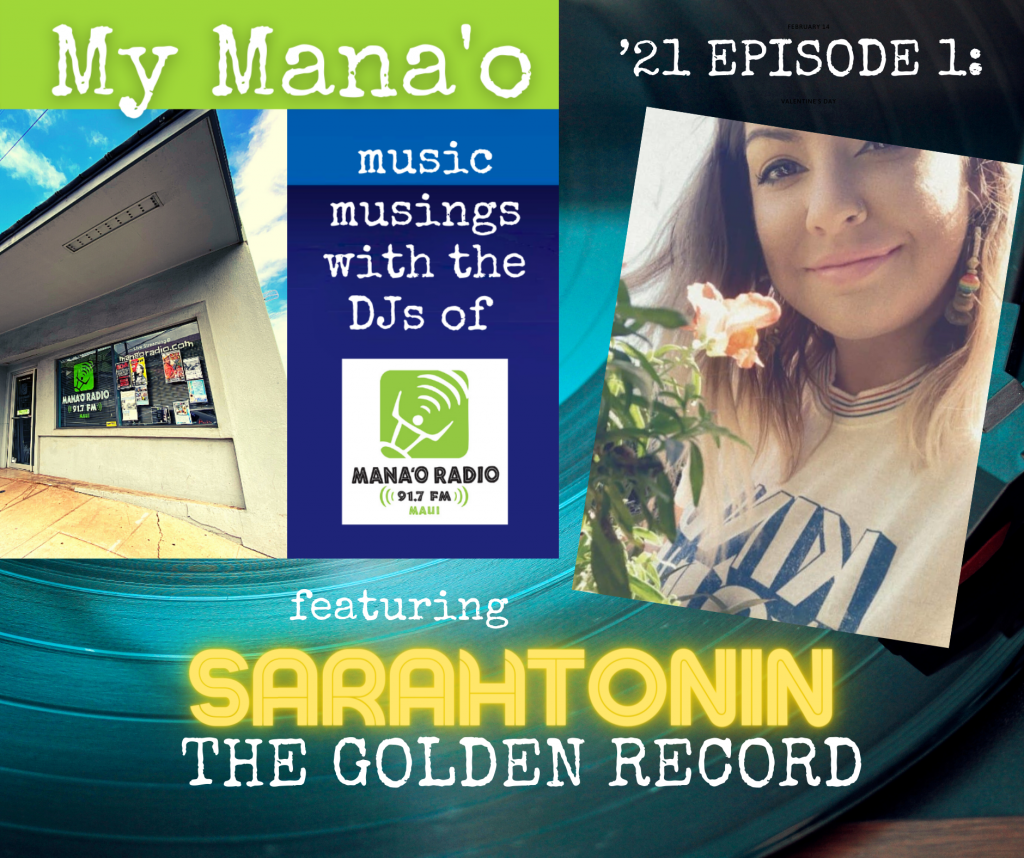 Learn more about Sarahtonin and The Golden Record.
This episode produced by Mana'o Radio volunteers: Joy Galatro, producer and host; and, Rodrigo Hernandez, technical producer; music track "Plataz" by Blue Dot Sessions.
*In Hawaiian, sharing your "mana'o" means to exchange thoughts, ideas, feelings and expertise.