Meet the Mana'o Radio DJs – Alan Sheps
Posted on December 14, 2020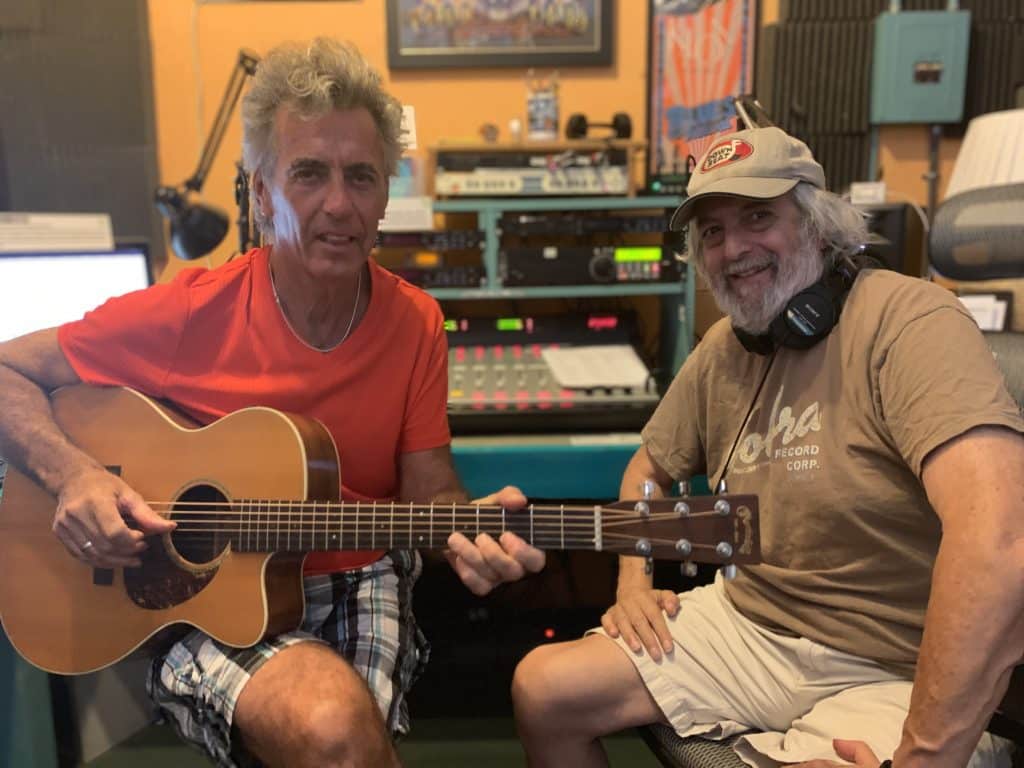 As Maui's only commercial-free, independent, community radio station, Mana'o Radio is operated 100% by volunteers, including each and every one of our more than 40 DJs. These music-loving people (many of them musicians themselves) give their time and talent to create an infinite mix of meaningful musical programming – the opposite of commercial radio that "plays that same damn song everywhere you go" (as the Ani DiFranco lyric goes).

So who ARE these talented music lovers who make up the Mana'o Radio DJ 'Ohana? We're launching a new series of interviews – titled "My Mana'o" – to let our listeners and supporters meet our DJs, hear their stories, learn about their diverse musical backgrounds, and discover why they love being a Mana'o Radio DJ.

In This Issue – Alan Sheps, Mana'o Radio Board member, Host of Soundcheck with Alan Sheps and Music from Big Al's Juke Joint
Alan is Volunteer DJ Manager and Program Director for the station. He is also responsible for planning and organizing many of Mana'o Radio's special events such as our booth at the Maui Fair selling our famous pulled pork plates, Mana'o Radio birthday celebrations, and many other fundraising events.

If you have ever stopped by our table at the Kihei Fourth Friday or Makawao Third Friday town parties, you have probably interacted with him.
Alan, where does your love of music come from? And what's your philosophy as a DJ?

My Mom was an avid reader of Dr. Spock who suggested that parents play music for their kids at a very early age,  so I heard music from 2-3 years old. Even as a teenager I spent more time listening to music vs watching TV.

As a Mana'o Radio DJ I always try to share music that people don't hear.

What's special about Mana'o Radio and its DJs?

We are a group of people with music in their souls combined with the freedom to play whatever we love. Everyone on staff strives to entertain and educate and because of this we have become a serious part of the culture on the island.
 
Why is it important to support this station? If Mana'o Radio wasn't here tomorrow what would that mean to you?

At this stage of my life, Mana'o Radio is why I wake up in morning. Without it there would be just emptiness. I am so happy to be part of this ohana, this special group of people sharing our common passion. And I'm very proud of contributing to all our progress made through the years.


Listen to Alan share more about his love of music and Mana'o Radio on our website. And tune in to Alan live on KMNO 91.7FM on the following days/times OR anytime via our new and improved Listen On Demand feature here at ManaoRadio.com. 

Soundcheck with Alan Sheps:  8:00PM to midnight
Sundays

Music from Big Al's Juke Joint: 2:00 to 5:00PM Mondays

Mana'o Radio connects Maui's community of music lovers and brings together all walks of life in the common bond of music. If you would like to show your support and help keep the music flowing at KMNO, you can easily make a one-time donation of any amount online. Or sign up to be an Underwriter of our station or a specific show, like one of Dr. B's shows! The options are easy and very affordable. Learn more here