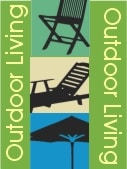 Outdoor Living, your specialist in outdoor furnishings, located on Lalo Street in Kahului.
The folks at Outdoor Living can enhance your outdoor space, with a wide variety of outdoor selections specifically designed for Maui's unique outdoor environment.
Along with offering Maui proven outdoor furniture, accessories and shade solutions, finishing and maintenance services are also offered.