My Mana'o – Our DJs Share Their Mana'o About All Things Music – Phat Tony
Season 2021, Episode 2: Phat Tony, host of The Phat Cave
In this episode, we're talking with Phat Tony.
Each Friday morning from 6-10AM, he brings us a vast mix of music sprinkled with hilarious excerpts from comedy skits, movies and TV sitcoms — a mashup he calls The Phat Cave.
How does he craft these wildly creative shows each week and where does his love of radio and comedy come from?
Take a listen as Tony talks story with us.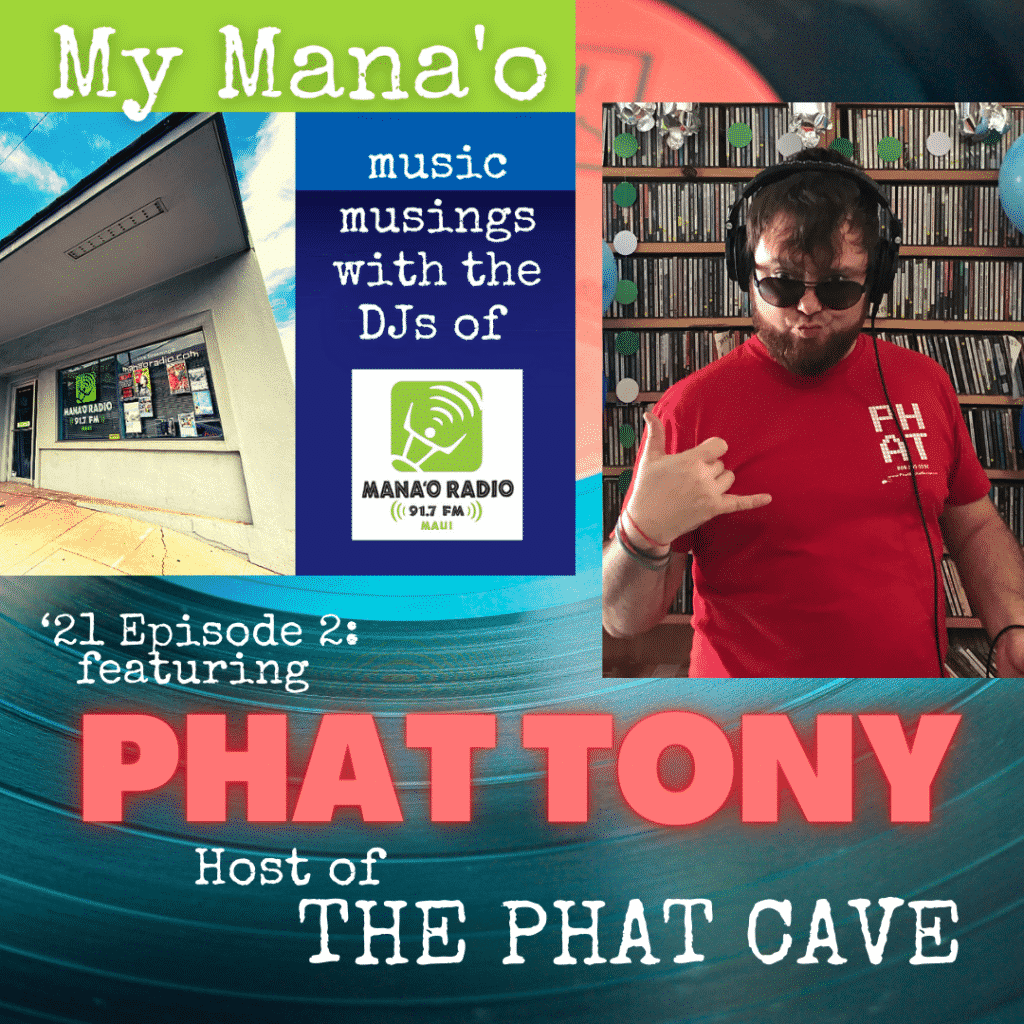 You can also learn more about Phat Tony and The Phat Cave here.
This episode produced by Mana'o Radio volunteers: Joy Galatro, producer and host; and, Rodrigo Hernandez, technical producer; music track "Plataz" by Blue Dot Sessions.
*In Hawaiian, sharing your "mana'o" means to exchange thoughts, ideas, feelings and expertise.