My Mana'o – Our DJs Share Their Mana'o About All Things Music – Michael Elam
Posted on September 12, 2022
Season 2022, Episode 5: Michael Elam, host of The Michael Elam Show
Michael is deeply rooted in all things Mana'o Radio: not only has he been a DJ on the station since 2006, Michael is also President of the station's Board of Directors. He helps run the day to day behind the scenes and provides invaluable leadership that's helping to guide the station into its next 20 years. AND, Michael is a talented musician — he's the keyboardist and cofounder of Maui's incredible band Soul Kitchen.
Take a listen as Michael shares his story about his time with Mana'o Radio and what he sees ahead for Maui's favorite independent, community radio station.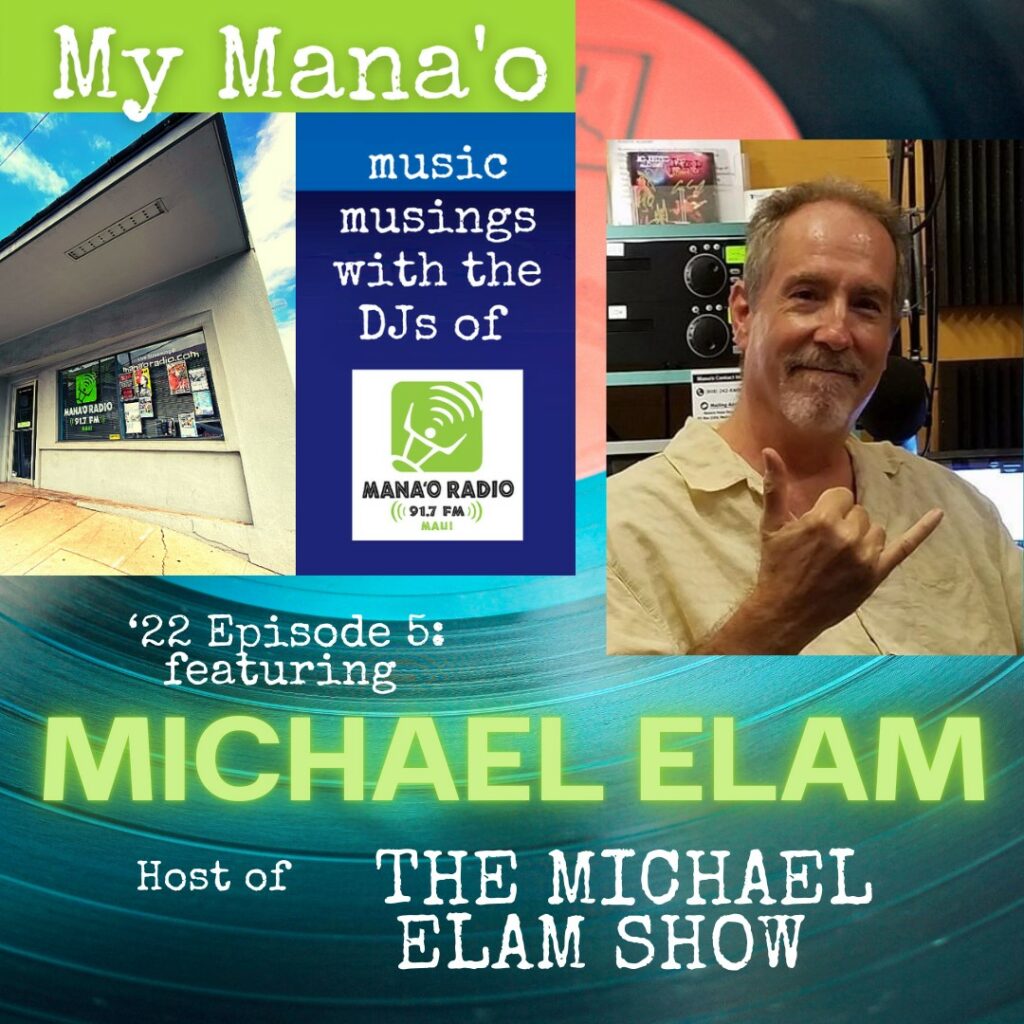 You can also learn more about Michael Elam here.
This episode produced by Mana'o Radio volunteers: Joy Galatro, producer and host; and, Rodrigo Hernandez, technical producer; music track "Plataz" by Blue Dot Sessions.
*In Hawaiian, sharing your "mana'o" means to exchange thoughts, ideas, feelings and expertise.