My Mana'o – Our DJs Share Their Mana'o About All Things Music – Kathy Collins
Season 2022, Episode 3: featuring Kathy Collins, Co-founder of Mana'o Radio
In this episode, we're talking with Mana'o Radio Co-founder, Kathy Collins.
Kathy has been a multi-talented entertainer and radio personality on Maui for more than four decades. Her easily recognizable voice and creative energy is part of the fabric of Maui — on the airwaves, on stage and in print. She's an actress, a comedian, storyteller, writer, and a popular emcee at countless events. Kathy and her late husband Barry Shannon are the founders of Mana'o Radio, which is celebrating its 20th anniversary in 2022!
Enjoy this walk down Mana'o Radio memory lane as Kathy shares her mana'o about the power of community radio, her love of music since childhood, and many fond memories of starting the station and those early years of KMNO.
Listen in as we talk with our very special guest, Kathy Collins, who created Mana'o Radio two decades ago!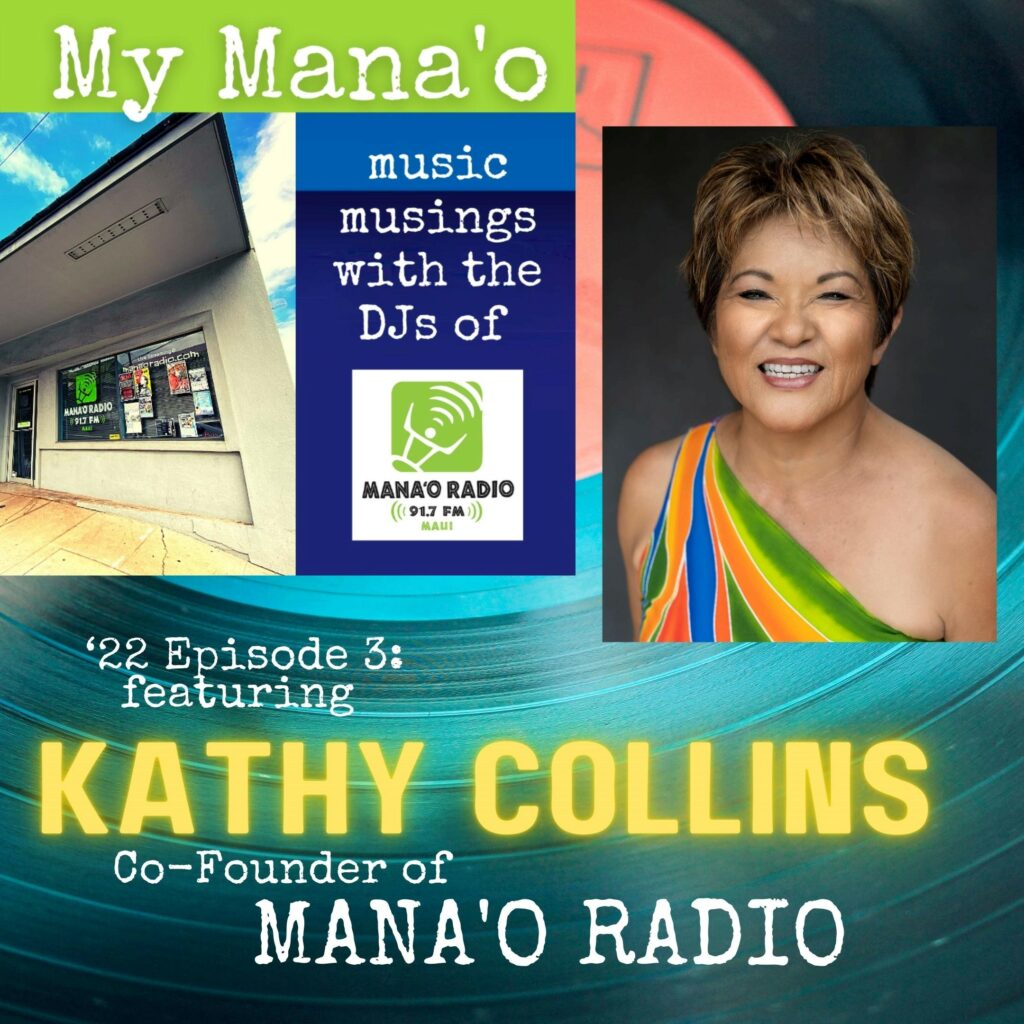 This episode produced by Mana'o Radio volunteers: Joy Galatro, producer and host; and, Rodrigo Hernandez, technical producer; music track "Plataz" by Blue Dot Sessions.
*In Hawaiian, sharing your "mana'o" means to exchange thoughts, ideas, feelings and expertise.