My Mana'o – Our DJs Share Their Mana'o About All Things Music – DJ El
Posted on November 21, 2022
Season 2022, Episode 6: DJ El, Host of the DJ El & the Killer B's Show

Welcome to Episode 6 of the My Mana'o podcast! This time, we're talking with DJ El, host of DJ El & the Killer B's. His show blends an eclectic mix of Blues, Bebop, Brazilian, Bluegrass …. You guessed it: musical genres that begin with B. He even plays the banjo and bongos, so you're sure to enjoy some head bopping feel good music each time you tune into his show. Let's listen in as DJ El describes some of his musical influences and memorable musician encounters — and we'll learn how he builds his 4-hour show that's on every other Saturday night on Mana'o Radio.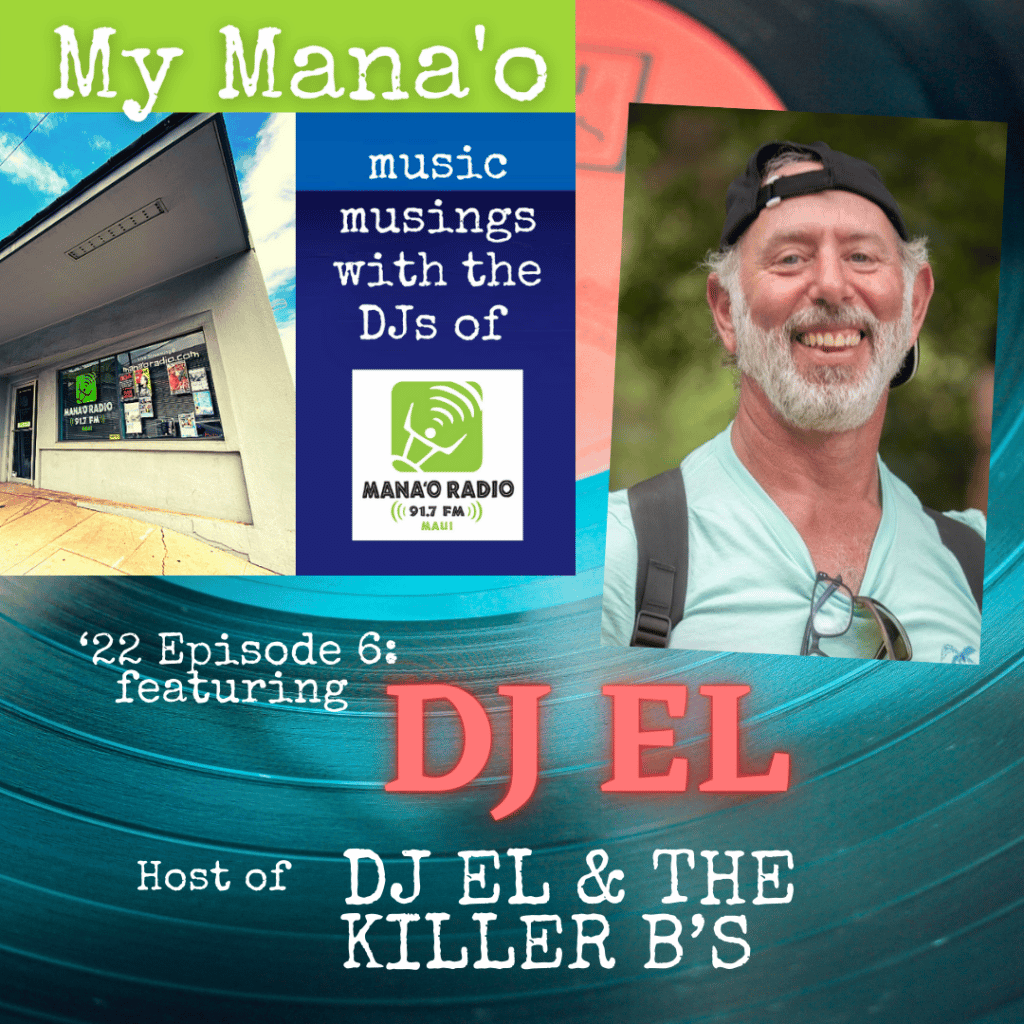 You can also learn more about DJ El here.
This episode produced by Mana'o Radio volunteers: Joy Galatro, producer and host; and, Rodrigo Hernandez, technical producer; music track "Plataz" by Blue Dot Sessions.
*In Hawaiian, sharing your "mana'o" means to exchange thoughts, ideas, feelings and expertise.