Meet the Mana'o Radio DJs – Paul Janes-Brown
Posted on February 10, 2021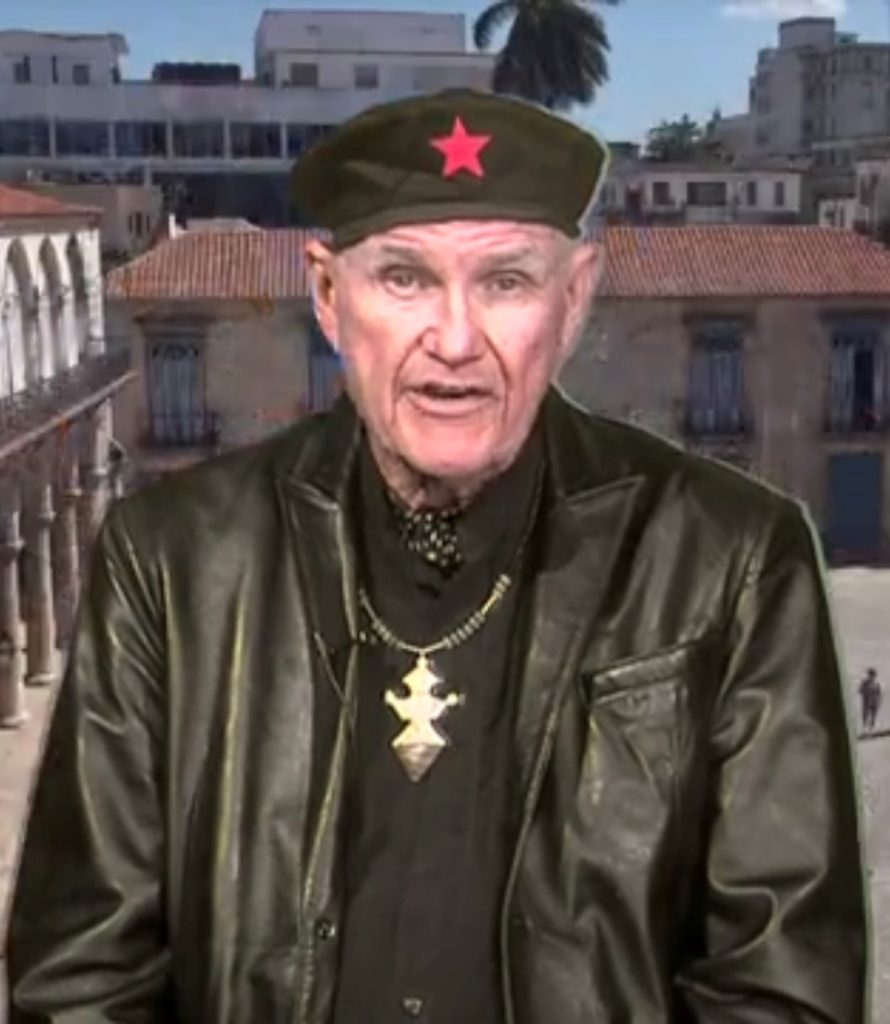 As Maui's only commercial-free, independent, community radio station, Mana'o Radio is operated 100% by volunteers, including each and every one of our more than 40 DJs. These music-loving people (many of them musicians themselves) give their time and talent to create an infinite mix of meaningful musical programming – the opposite of commercial radio that "plays that same damn song everywhere you go" (as the Ani DiFranco lyric goes).

So who ARE these talented music lovers who make up the Mana'o Radio DJ 'Ohana? We're launching a new series of interviews – titled "My Mana'o" – to let our listeners and supporters meet our DJs, hear their stories, learn about their diverse musical backgrounds, and discover why they love being a Mana'o Radio DJ.
Meet Paul Janes-Brown, Mana'o Radio DJ, providing listeners with the best orchestral, chamber, and classic vocal music on the air. His Sunday morning show is called The Alpha and Omega Show because everything's fair game! You won't want to miss exclusive small club live jazz and many pre-release and world premier musical offerings from the 1st to 21st centuries.

When Paul came to Mana'o Radio in 2014, The Alpha & Omega Show was born. A Happy Birthday is in order as he celebrates his show's 6th year on February 28th!

How did you get started being a DJ at Mana'o Radio?
Tony Novak-Clifford recruited me to do a classical show. I was a listener and liked the opportunity to share my eclectic tastes with my listeners. Human beings are the only creatures who create works that reflect on the life experience. Music is a universal language. All cultures make music. It is a form of communication which celebrates culture, history, personal experiences, training and excellence. I love exploring all of its permutations and sharing with my listeners.

Describe the type of music listeners might expect on your show?
I begin most shows following Duke Ellington's school of thought, "If it sounds good…it is good." I enjoy doing premieres of CDs and have had the opportunity to do shows with Dan Tepfer, Kristiana Roemer, Flagship Romance, Prem Brosio and many others. I also do birthday-oriented shows which allow me to research libraries of musicians to deepen my own knowledge and share composers and musicians that may be new to my listeners, as well.

My second segment that can be heard nowhere except on Mana'o Radio is called "The Vic Revived". The Vic is a legendary Santa Monica jazz club. I was incredibly fortunate to receive the entire archive from the club owner, Raymond Slayton Moline. Listeners can expect high quality live recordings of great jazz artists, including, Rhiannon, Hugh "Peanuts" Whalum, Kate McGarry, Annie Sellick, Tamir Hendelman, Gail Wynters, and many others. Listeners will experience the best of small club live jazz!

Finally, we end the show with "The Catch of the Day," about 90 minutes of pre-releases and world premieres in contemporary and classic music categories shared by Matthew Gurewitsch. Matthew is a world-renowned music critic for the Wall Street Journal and is a regular contributor to Opera News and The New York Times. His fascinating back-stories and candid opinions provide listeners with a perspective they can't get anywhere except on Mana'o Radio!

At Mana'o Radio, DJs have complete freedom to play whatever music they choose with no commercials. How do you think that affects the quality of the music compared to other stations?
Commercial radio is a business in which getting a message to their listeners, other than music, is critical to their sponsors. Mana'o Radio is all about the music…first, last and always! We do it for love. All of the DJs put thought, energy, intelligence and taste into their programming. Thanks to our supporters, you will hear programming on Manaʻo Radio you will not hear anywhere else.

Tune in to Paul Janes-Brown and The Alpha & Omega Show from 10:00AM to 2:00PM on the first and last Sundays of each month on KMNO 91.7FM or streaming live right here at ManaoRadio.com.

If you miss a show, no worries. You can listen to any show from the last two weeks with our Listen On Demand feature, where you can also check out our full schedule of shows and DJ bios.