Meet the Mana'o Radio DJs – Jimmy C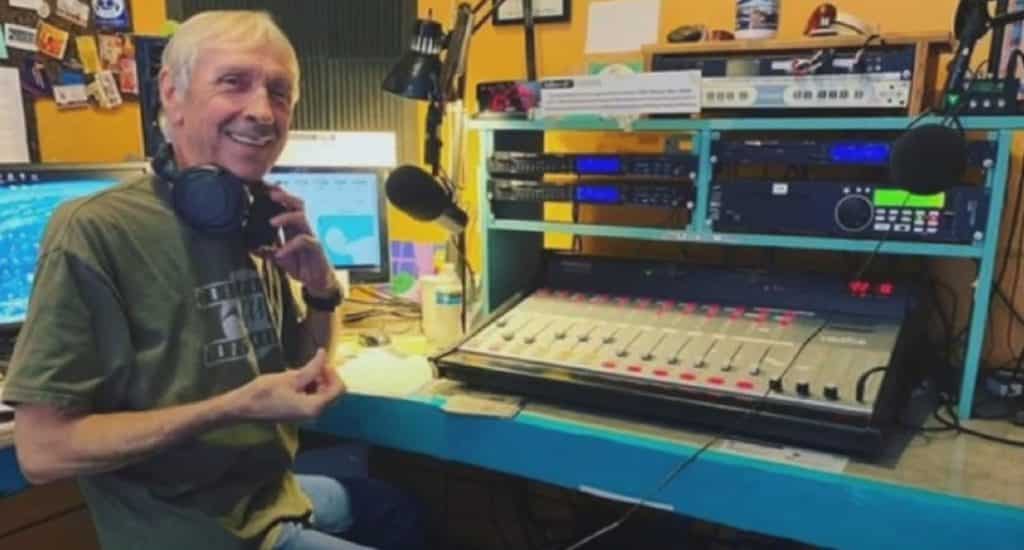 Mana'o Radio: Volunteer run, commercial free, with over 40 DJs who program their own unique shows – Really! This series of interviews is designed to help you meet some of these fascinating DJs – coming from diverse locations and musical influences, often musicians themselves, all with stories from their backgrounds, musical journeys, and passion for the music they share.

If you haven't met Jimmy C yet, your ears have been missing a wealth of musical delight! His show, "A Taste of Jazz," is live every Tuesday on Mana'o Radio from 10am to 2 pm. You can also catch his show later or replay it at Mana'o Radio by clicking the green On Demand button.

How did you get started being a DJ at Mana'o Radio?
I was fortunate to work with Kathy Collins, who co-founded Mana'o Radio with Barry Shannon, almost 19 years ago!  At the time, we worked at a commercial/formula format radio station. I truly love the radio business and could not pass up the opportunity and freedom to choose my format, my music, and to be my own program director at Mana'o Radio! 

After so many years on the commercial side of the radio business, I'm still astounded at the AMAZING job the Board of Directors does in putting together everything needed to keep us on the air, allowing the DJs to do "their thing" while still following all FCC guidelines and credential requirements.

Describe the type of music listeners might expect on your show?
A Taste of Jazz has always been easy listening to the ears, but with an undeniably expressive and jazzy approach. Having the experience that comes only after many years, my musical palette is very wide and covers just about everything that 'Jazz" has to offer. However, my show is carefully curated, so we don't go so far out that your ears have to do musical gymnastics!

You'll hear tunes from the great American songbook done sometimes in a jazzy style, as well as recognizable classics in musical sets that offer a blending of genres – peppered with just enough talk to offer some insights about these talented musicians. You can also expect new releases as they come forward in the present world of jazz.

Why do you volunteer to share your time and talent week after week?
Like many DJs at Mana'o Radio, I'm a musician. Whether playing live or playing to my Mana'o audience, I find music simply brings joy in the many, many styles and iterations I've shared through the years.

Mana'o Radio is simply a "Great" place to do a radio show…period. The DJs and volunteers are unique and individual, but everyone knows and agrees that we must play as a team with the primary goal always aimed at our listeners and for Mana'o Radio to SUCCEED!

What inspires you as you choose music and create your shows?
In most of my musical selections, I strive to create a show full of "texture" with different styles of music from different eras. I'm not afraid to slow things down and create a mood. However, I'm not behind the mic to prove how clever or smart or knowledgeable I am or am not. I'm there for the listeners, keeping them always in mind in all I do and select on the air.

As I'm not a "spring chicken", the music library from which I choose my sets are deep and go back A LONG WAY. Despite that, I still keep abreast of new offerings through a number of JAZZ magazines I enjoy.

Why is independent, commercial-free radio important?
I feel that independent radio is very much needed simply because of the "creativity" it offers. Even if a certain show may not be your cup of tea, it's up to you whether you find its beauty or choose a different set of selections.  How fortunate we are to have choices. Only on Mana'o!

For more information about Jimmy C, his music and his show, visit his website at Jimmy C – A Taste of Jazz  or email him at jimmycmaui@yahoo.com.

Tune in to Jimmy C and A Taste of Jazz from 10:00AM to 2:00PM  every Tuesday on KMNO 91.7FM or streaming live here at ManaoRadio.com. 

If you miss a show, no worries. You can listen to any show from the last two weeks with our Listen On Demand feature, where you can also check out our full schedule of shows and DJ bios.