Mana'o Radio is excited to join forces with former Maui radio personality and community journalist, Trish da Dish, as we continue our mission of supporting live music on Maui and the musicians who make it thrive.
Join us each week for our new Facebook LIVE show called Mana'o@Home!
Each week, Trish will present an hour-long talk story, interview, and live
music experience featuring a respected Maui artist/band on the Mana'o Radio Facebook page stream.
There will be a virtual tip jar for artists to allow Mana'o Radio friends
and fans the opportunity to support their favorite artists while enjoying live
music performed by some of Maui's finest musicians in the comfort of their own home. Front row for all!
Mana'o Radio is thrilled to offer this fun and safe way to share the good vibes during these quiet days in our live music venues.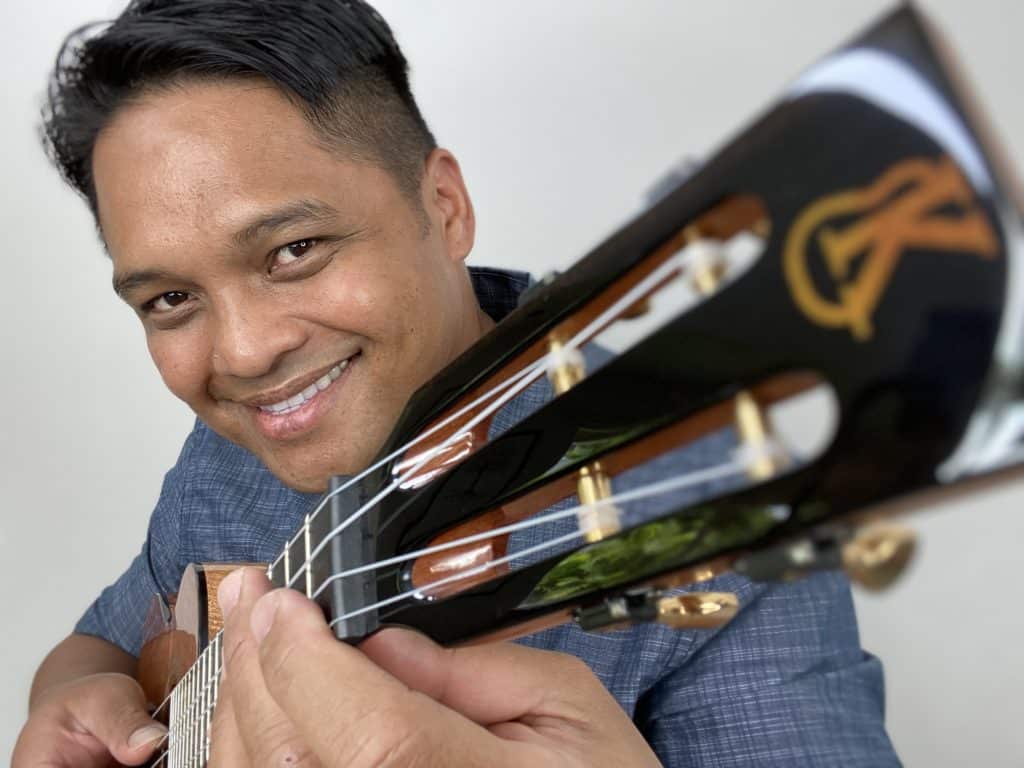 This debut episode features marvelous Maui man and sensational artist, Derick Sebastian!
Born and raised in Wailuku Town, Derick is a legendary Maui player, an awesome family man, faithful community member, and a true representative of Aloha along his travels. Today, this celebrated 'ukulele virtuoso and humble soul shares sweet sounds and stories of music education, global gigs and his purpose. We're so thrilled to have his positive energy live with us this week.
To know 'ukulele virtuoso Derick Sebastian, is to LOVE him. He's one of the most special artists out there today, with a tender journey, a humble soul and a passionate prowess like no other. His dedication and faith had lead him to sweet success, unforgettable experiences and earning the respect of anyone he's worked with. He's shared his gifts and good vibes with his community around the world, all the way from his home of Maui to Asia to the Staples Center and many more incredible venues.
Derick is true teammate to do many, and we know you're going to adore him.
Follow Derek on Facebook and visit him at www.dericksebastian.com!
You can share tips with him virtually via VENMO @dericksebastian, too!