September 17 @ 9:00 am - 4:00 pm
St. John's Kula Festival
Sept 17th, 9:00 am to 4 pm
Tickets: $1
Mana'o Radio is proud to partner with St. John's Episcopal Church to present the 38th Annual St. John's Kula Festival in Keokea on Saturday, September 17, 2022 from 9am – 4pm!
All support matters and we are thrilled to be a part of this community event with this year's proceeds going to benefit Maui Cancer Resources and Malama Family Recovery Center.
Come out and join us as we will be hosting an amazing line-up of performers including: Marty Dread, Soul Kitchen, Mas' Calypso, Jimmy Dillon & Dayan Kai, Beat Tropique, bands from Seabury Hall, St. Anthony, and more!
Highlights of this year's upcountry tradition also include: Ono Local Food, Kids Games, Baked Goods, Homemade Fudge, Silent Auction, Crafters & Vendors, Gifts, Quilt Show, Upcountry Farmer's Market, Flowers, Produce and Plants!
$1.00 Admission fee (kids 12 and under are free).
St. John's Kula Festival performer bios & electronic media sources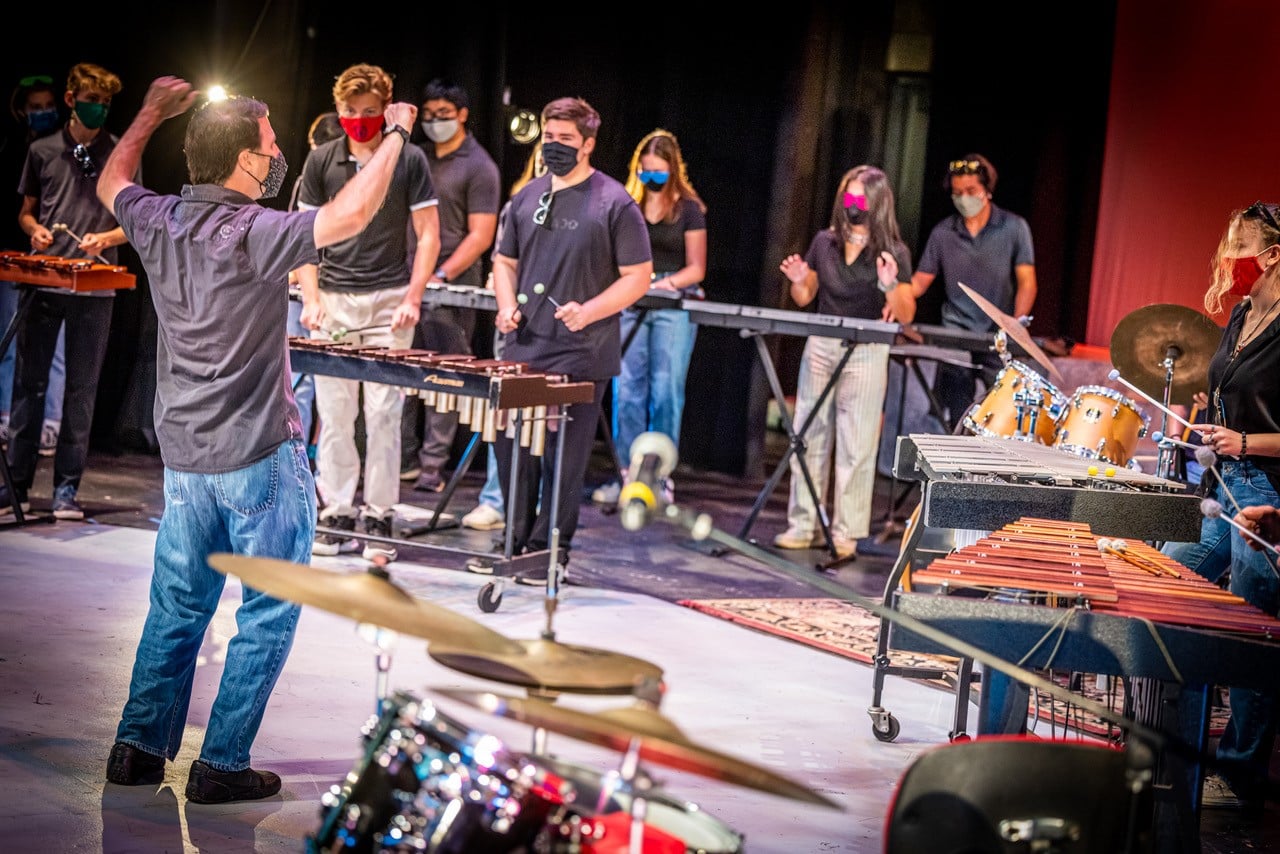 Seabury Hall Maunalei Music Ensemble
The performing arts classes at Seabury Hall are designed to instill joy in each student through the study of different ways to express themselves. Along their journey in grades 5 through 12, students have the opportunity to participate in drama and stagecraft, general music, chorus, instrumental music including ukulele, Hawaiian Ensemble, and multiple levels of dance – the performance schedule is full each semester!
At this performance we feature students in grades 9-12 who play in a percussion ensemble plus rhythm section format. As music truly brings people together, we're happy to be sharing the stage with music students from St. Anthony School.
Facebook: https://www.facebook.com/seaburyhall
Website: https://seaburyhall.org/
---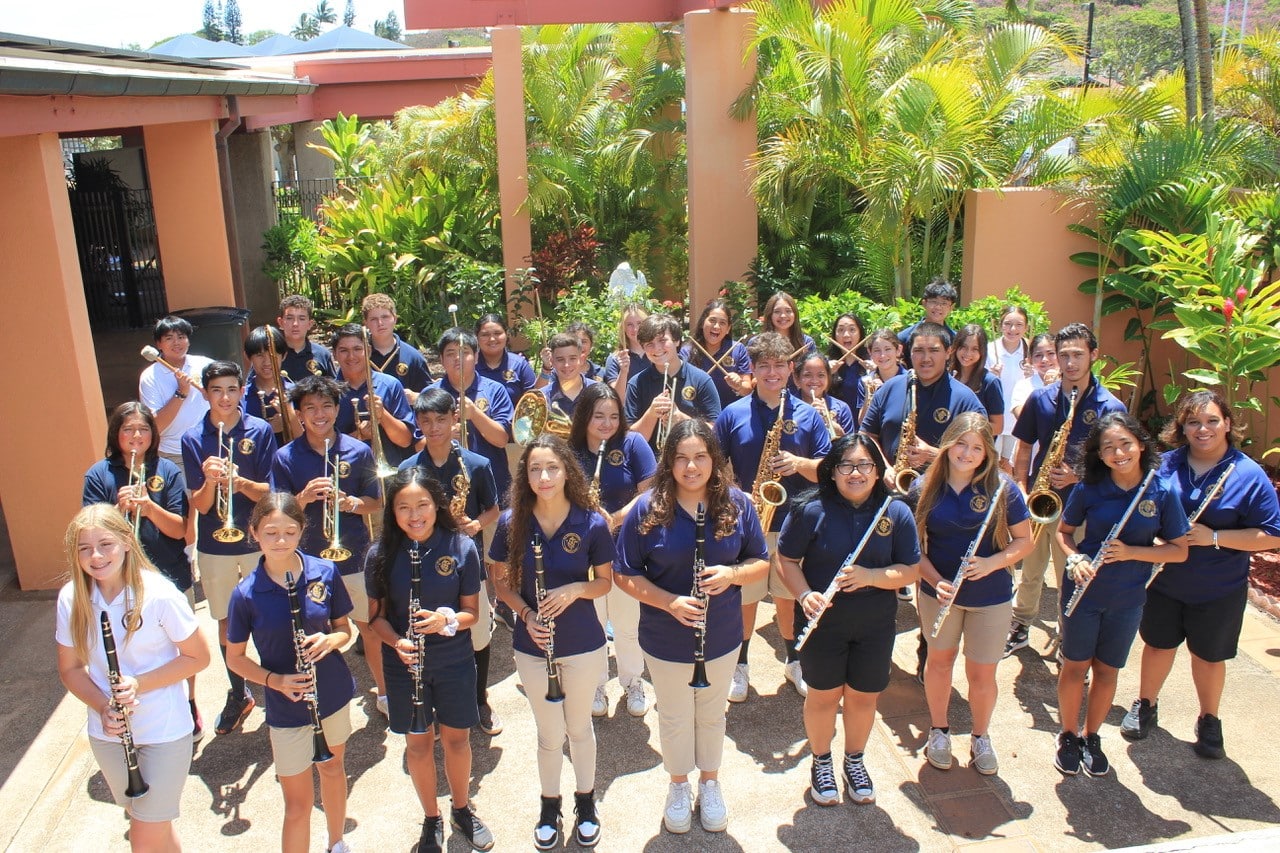 St. Anthony School Jazz Band
The St. Anthony Jazz Band is for students ranging from grades 9-12.
The mission of the St. Anthony Band Program is to create a fun and safe learning environment where students are actively involved in becoming better leaders in the community through music.
St. Anthony School is fortunate to have a thriving Performing Arts Program which offer Choir, Band, Dance and Musical Theatre to students in K-12.
Facebook: https://www.facebook.com/StAnthonyMaui
Website: https://www.sasmaui.org/
---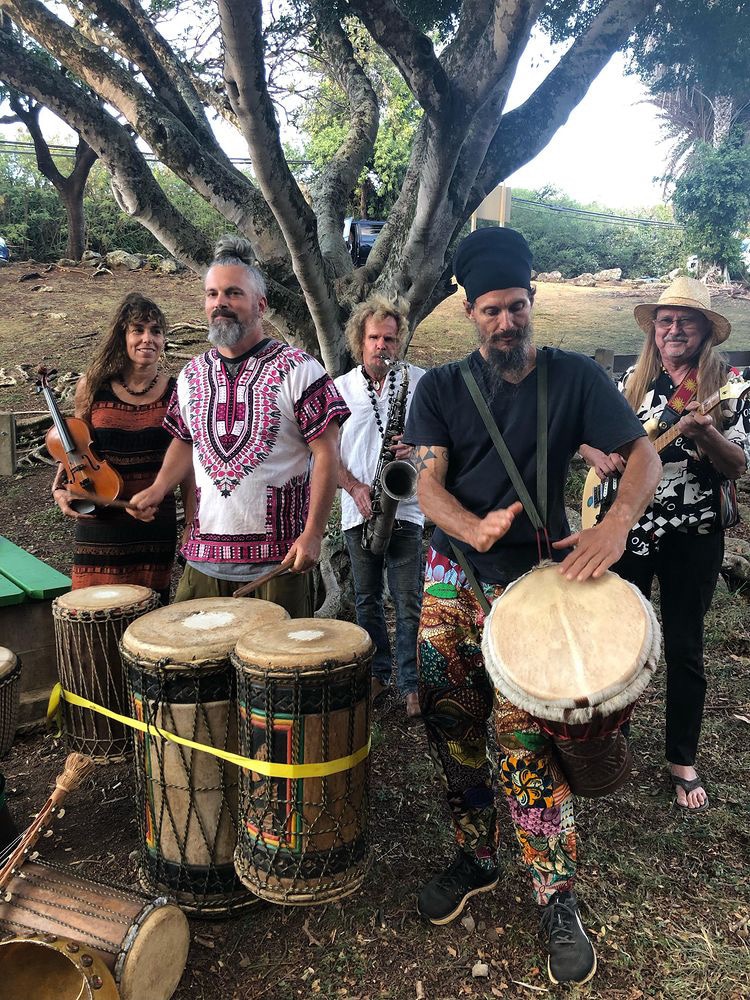 Beat Tropique
Beat Tropique incorporating traditional and modern instruments and rhythms to create contemporary island music with a West African flavor.
---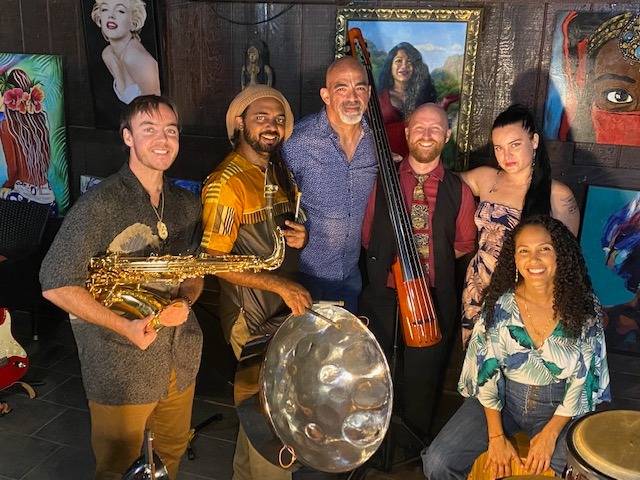 Mas' Calypso
Mas' is a passionate and dynamic 6-piece band sharing the message and music of Calypso on Maui. Enjoy their mix of vibrant drums, horns and melodies that guarantee a good time.
Instagram: @mascalypso
Facebook: https://www.facebook.com/PlayWeMas
---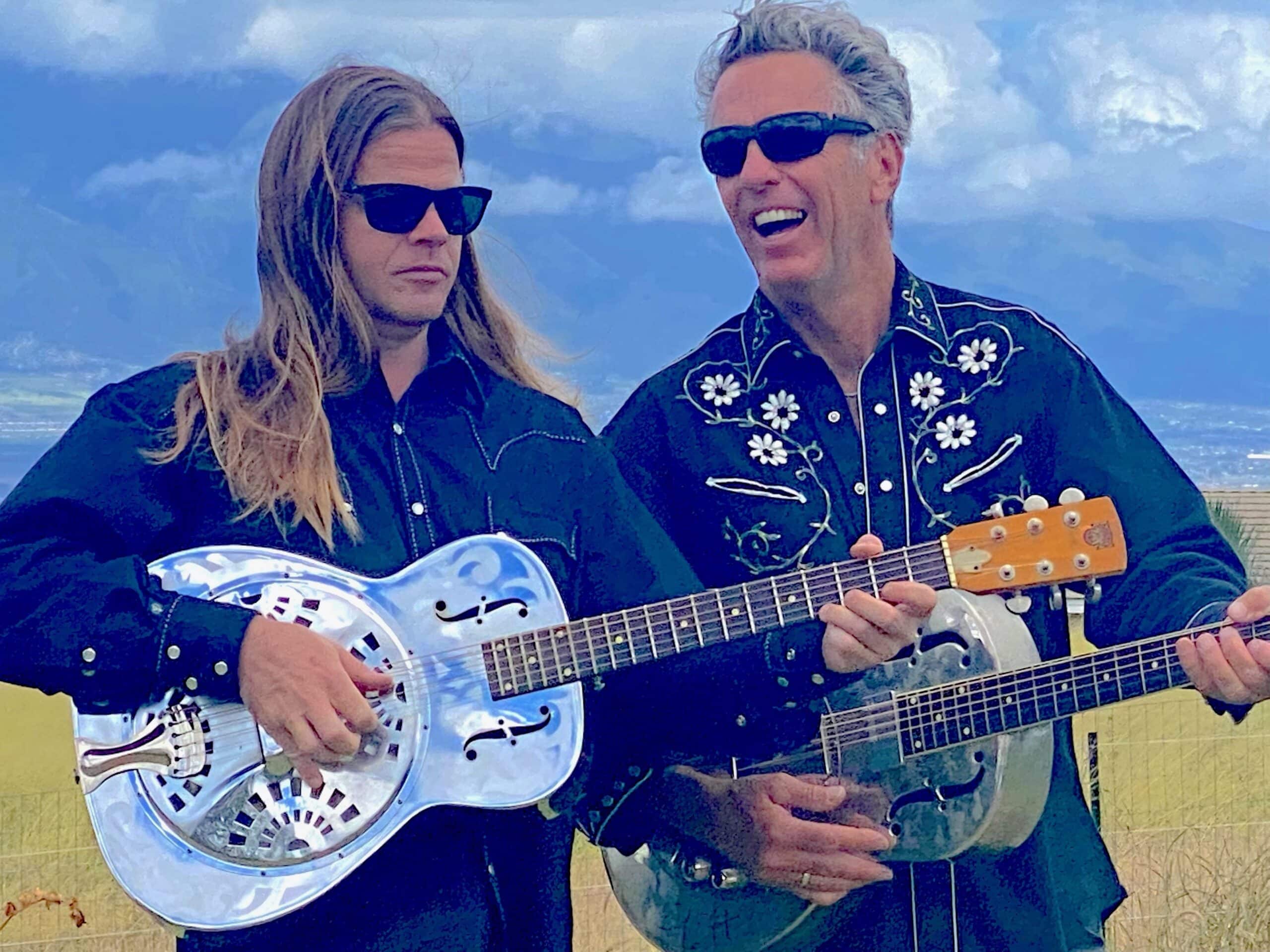 Jimmy Dillon & Dayan Kai
Jimmy Dillon & Dayan Kai serve up a combination of original music and favorite songs with sublime harmonies and exquisite musicianship. Featuring blues master Jimmy Dillon on acoustic guitar, multi-instrumentalist extraordinaire Dayan Kai on guitar, piano, and reeds.
Instagram: @jimmydillon_dayankai, @jimmydillon007, @dayankai
---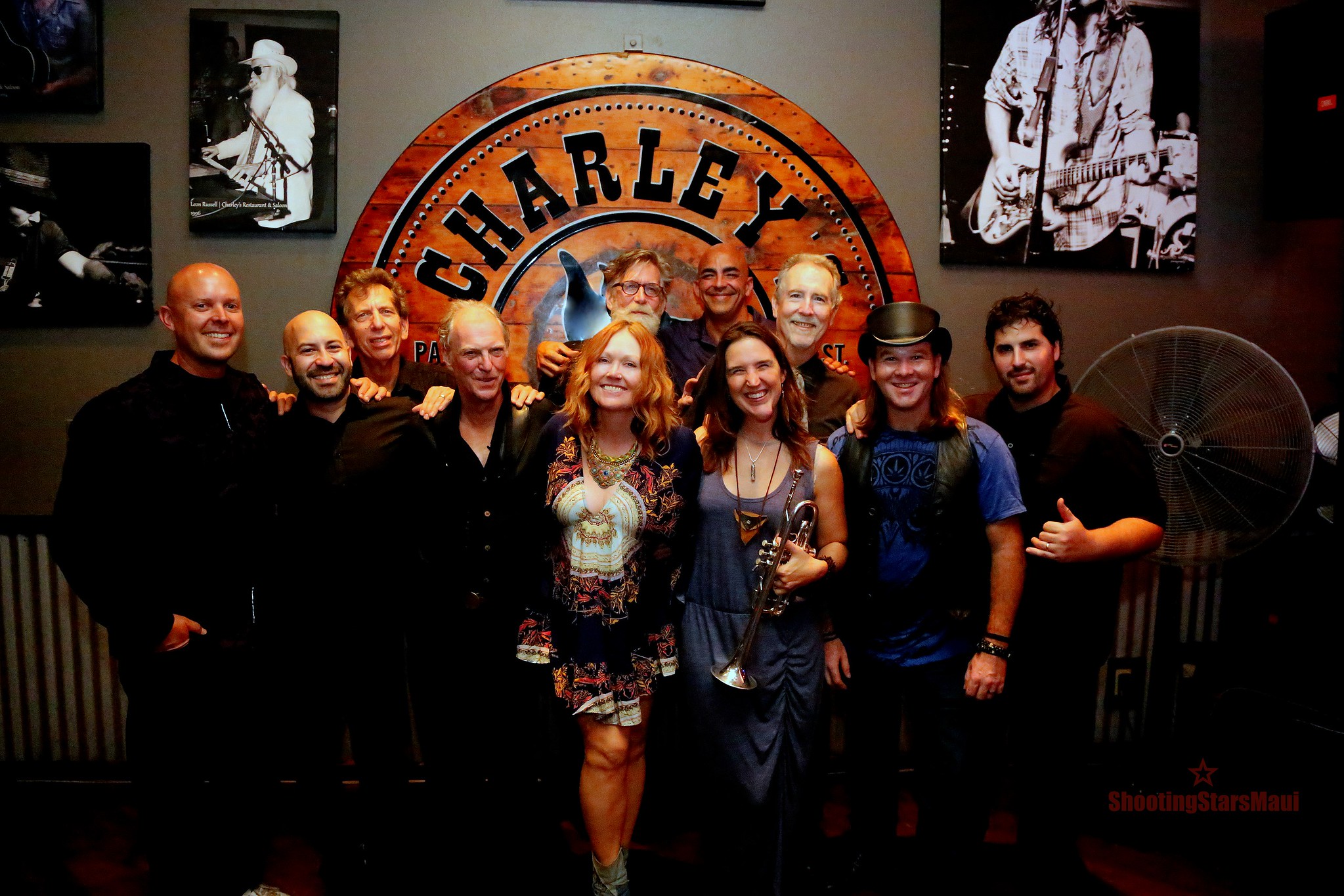 Soul Kitchen
Soul Kitchen has been entertaining audiences with their upbeat Zydeco/Soul style for a decade. The big 10-piece band has become a staple of the Maui music scene. Soul Kitchen will give you the horns, drums, beats, bass and powerful vocals that make you wanna stomp your feet!
Instagram: @soulkitchenmaui
Facebook: https://www.facebook.com/soulkitchenmaui
Website: https://www.soulkitchenmaui.com/
---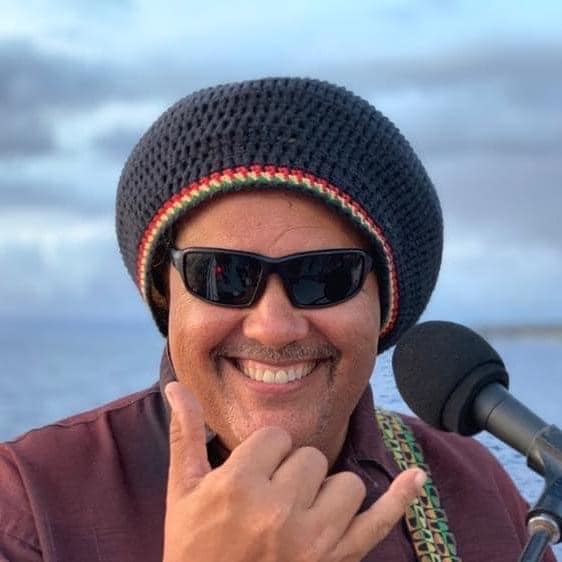 Marty Dread
Marty Dread is one of the most sought-after performers on island. In recent years he has expanded his repertoire well beyond Reggae to include many classic R&B and Soul tunes. Marty will be appearing with special guest, Pono Akiona. Pono is a two-time American Tag Team Beatbox Champion.
Instagram: @mauidread
Facebook: https://www.facebook.com/mauidread
Website: https://www.martydread.com
---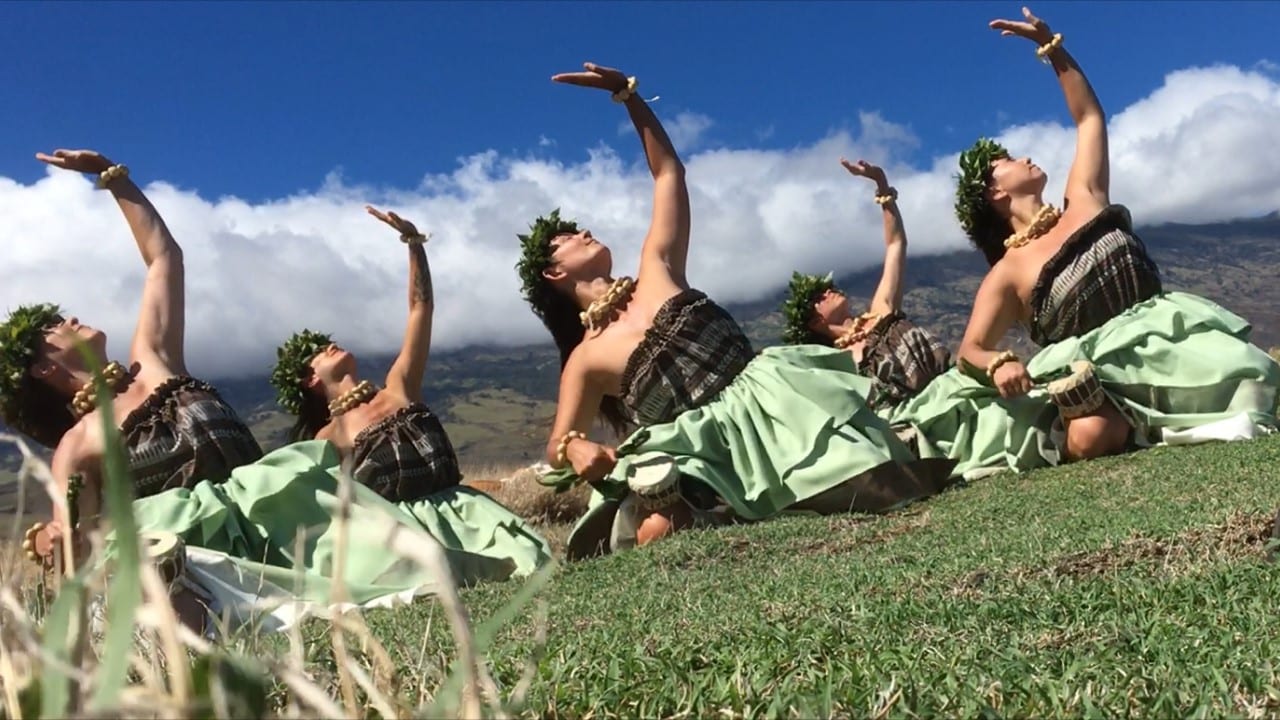 Halau Hula Wehena o ke Ao
Halau Hula Wehena o ke Ao, under the direction of kumu hula Maka'ala Palmore, is deeply honored to perpetuate and preserve the hula legacy and values of Aunty Gordean Leilehua Bailey in the tradition of Aunty Ma'iki Aiu Lake. The upcountry Maui halau is based in Kula and is dedicated to working and living out of aloha and aloha 'āina through the discipline of hula.
---
Free parking at Keokea Park or take the Kula Islander Bus #39.
This is a Zero Waste Event! Please bring your own reusable shopping bag and water bottle and consider carpooling. Mahalo!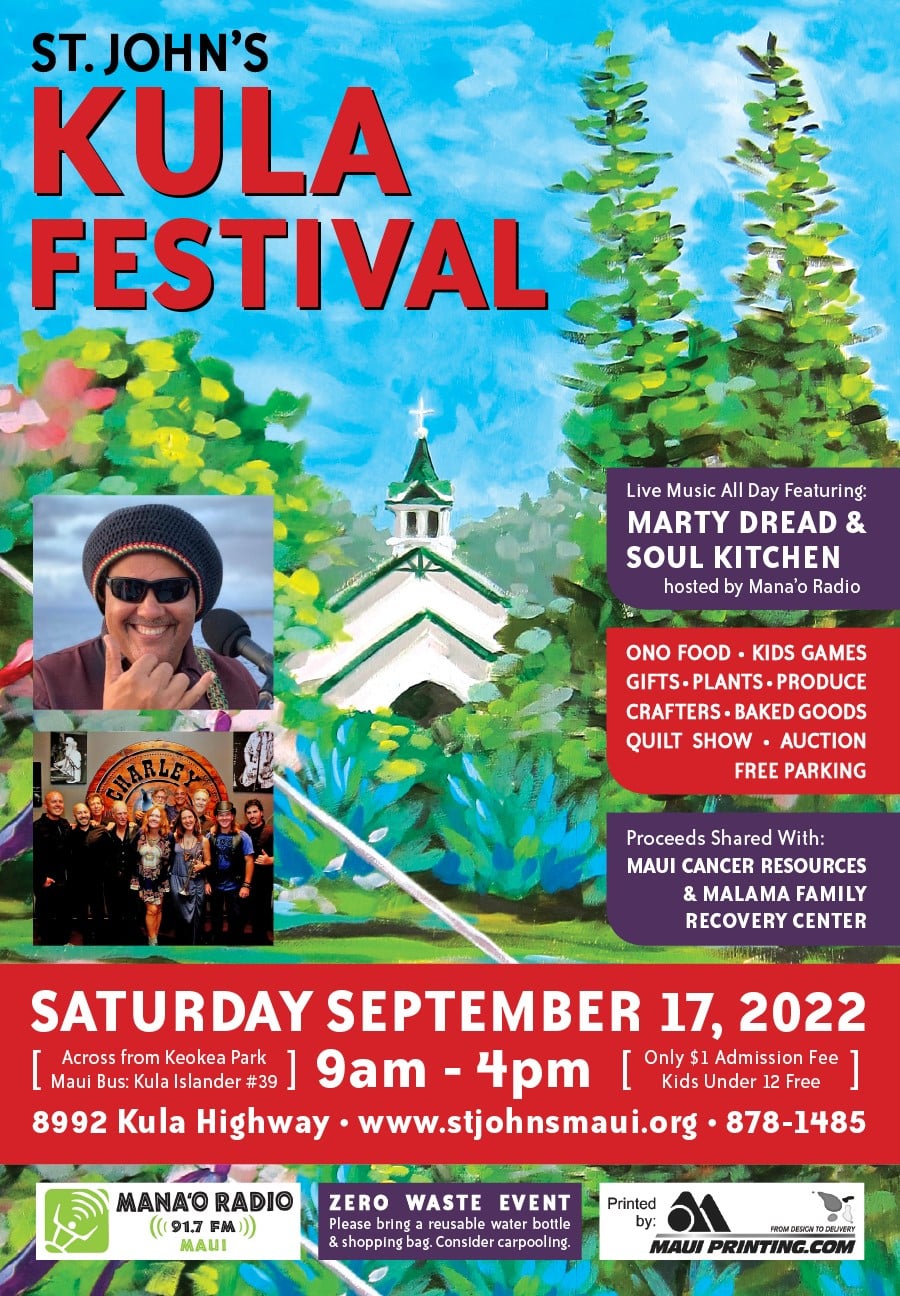 Learn more at St Johns Kula Festival
Major sponsors: Mana'o Radio, Local Maui Farms, and Maui Printing