Radio You Won't Hear Anywhere Else
Passionately Curated Radio
At Mana'o Radio we know that you live a vibrant life, and enjoy discovering and connecting with compelling new music. Our DJs are here to offer Maui's widest variety of music that you won't hear anywhere else on the local dial.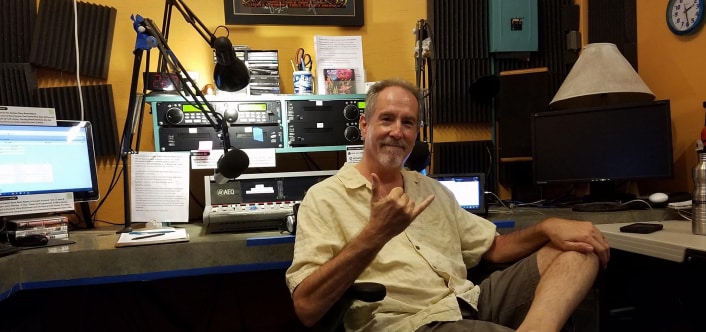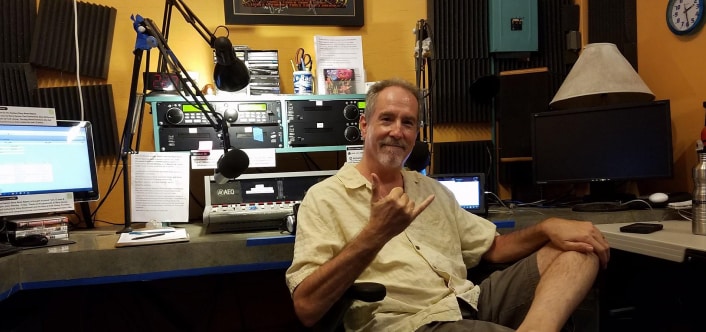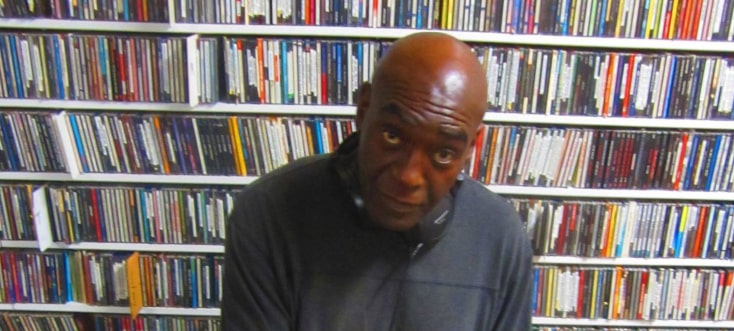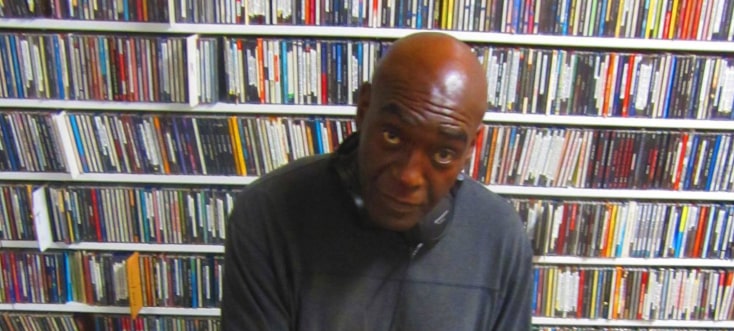 We believe music has the power to inspire, make you feel alive, and build personal connections. That's why we play music you won't find anywhere else. You'll hear powerful works of art from a variety of genres that have been personally curated by passionate and knowledgeable DJs.
So, start listening today. And in the meantime, sign up to get the latest local music news and events. It's time to stop feeling bored and start being inspired by music again.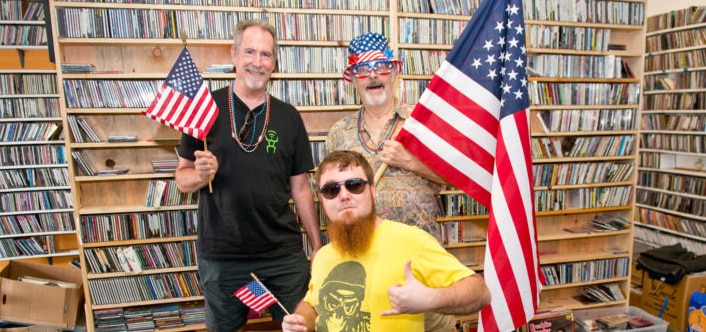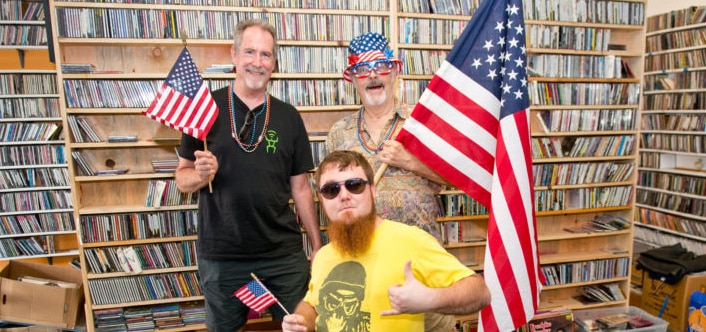 The Reviews Are In:
"A Must Listen."
Love streaming the Funk Class with Dr. Robbie. He spins the cure for everyone's funky fever. Happy Holidays!
-Patrick Allison
It's what isn't on my mind- and I thank you. I am so glad to find myself on this island, hearing 91.7 in my ears and deeper. Many findings within your pleasant frequencies as plurals of Hawiian freedoms, teachings, prophecies and funk factor have occurred!
Hooray!
Hula Honeys! Ha ha and Mahalo! Lightness, brightness and insightness is what you send. Is that a word? I heard it was.
Duncan Mack- deepness do you not lack, mostly always enriching my life and sometimes cutting like a knife.
I'm bleeding with ideas and inspiration. Maybe a reverse heart attack!
I'm currently sitting back in awe and ache of the burning diesel and lights that make it what we call us and now.
Lovers and friends have found this page of wisdom, your sage ideas arisen from the signed, sealed and delivered dedication to airtime with honor, humor and humility.
Thank you for playing the songs you play, you're the last DJ. I and we love it so much!
-Hans F.
Love most of the shows and it always brings a bit of our favorite island into our home.
-Dinah N.
Hula Honeys, you made my day by playing 'S.P.C.' by Zeca Pagodinho. In Brazil, S.P.C. refers to the debtor in loan documents . Besides being lively and danceable, that classic samba is also poetic and hilarious. Thanks again!
-David Hoyt, Haiku
Independent, non-commercial radio/media is essential. I listen to my favorite radio shows every week and it makes me a happier person! Music is healing and uplifting. Thanks Manao Radio!
-Kelly F
Not listening to Mana'o Radio on the Internet or in your car, home, or office, then who the dickens are you listening to?
Listen to deprogrammed music. This is the music the lizard race does not want you to hear.
True to da rootz!
-River F.
Hi, I have been playing Mana'o radio every day since discovering you two weeks ago. I am an artist and paint full time from my studio in Wellington, New Zealand. I lived in Wailuku in 1997 and 1998 and this is where I met my wife, a kiwi who was backpacking her way up through. I'm frequently nostalgic for my time in Hawaii when I was in my early 20s and still feel a deep connection, so it delightful to discover your station which is not only Hawaiian, it is eclectic and original with terrific programming. I'm really pleased to have found you.
I was a full time painter in Hawaii too…though lived a bit more frugally. ( I'm from Ireland). It's funny how a moment in time, – my time in Maui, often spent painting up in Iao Valley, or out in Hana, can be still so significant . Happy birthday and keep up the terrific original music mix.
Best wishes
-Michael M.
My friend and I found 91.7 while we were in Maui last May. After returning to AZ, I have continued to listen to the Hula Honeys with great pleasure. I support my local radio station KXCI here in Tucson. Independent radio is the best. Big love to you all.
-Nancy S
The best station anywhere on the planet, in my not so humble opinion.
-Tom K.
Thanks for making my days groovy.
-Merissa P.
Radio You Won't Hear Anywhere Else
Stay Connected To The Music And Maui
Get the latest local music events and community news in your inbox