Radio You Won't Hear Anywhere Else
Passionately Curated Radio
At Mana'o Radio we know that you live a vibrant life, and enjoy discovering and connecting with compelling new music. Our DJs are here to offer Maui's widest variety of music that you won't hear anywhere else on the local dial.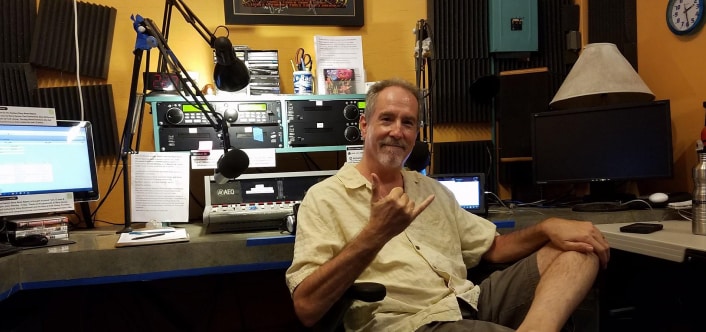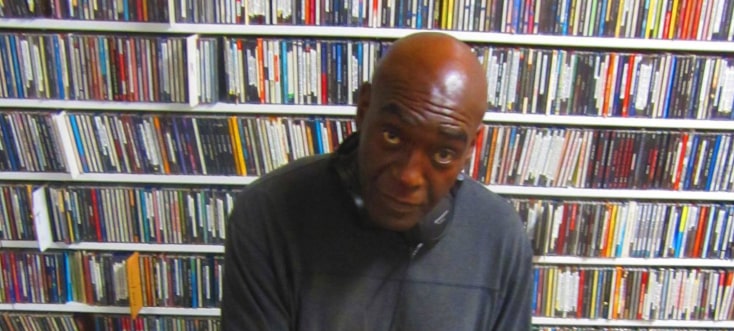 We believe music has the power to inspire, make you feel alive, and build personal connections. That's why we play music you won't find anywhere else. You'll hear powerful works of art from a variety of genres that have been personally curated by passionate and knowledgeable DJs.
So, start listening today. And in the meantime, sign up to get the latest local music news and events. It's time to stop feeling bored and start being inspired by music again.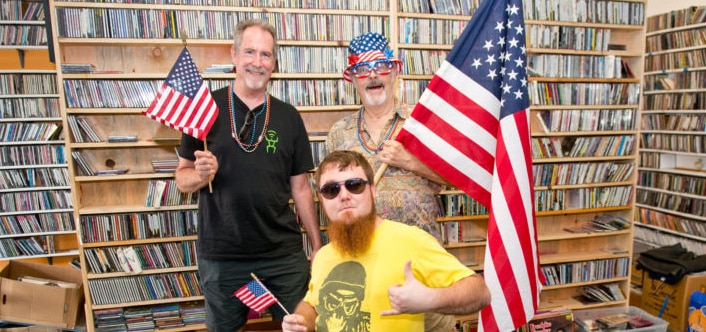 The Reviews Are In:
"A Must Listen."
I haven't encountered a radio station as innovative, refreshingly original, and creatively varietal as Mana'o since the WHFS days in DC and the WTJU days during my college years. Rock, jazz, punk, country, pop, indie, emo, disco, blues, folk, Hawaiian, new wave, roots – that's probably not all of the genres I've listened to over the years. You guys are GREAT. Every DJ possesses an encyclopedic knowledge of the background of the artists and songs they play. The passion I hear on my radio/laptop often as a DJ explains, explores, extrapolates on various song meanings, influences, and personal stories are priceless. Keep it up, amigos. Man, you're awesome. Every day and All.Night.Long.
-William Riley
Good morning. Thanks for your music. It's good for working. Greeting from Italy (Ferrara)
-Roberto
Nuff love from Cincinnati for the mix this morning.
-Cliff B., Cincinnati, OH
I love that Phat Tony's sets include the Cramps and Marty Robbins. Keep doing it right!
-Lucas
I think your M-F mid-day programs are the best! Bill has always been great. And now w/Jimmy C's Jazz and Kristy & Sara's Elec-boost. I look forward to being on the road and listening 10a-2p. Mahalo
-Jay Nakashima
Thank you, made my day. Went from spacey to funky, to jazzy, to soul, and blues. Great transition. Also introduced me to some great new artists I hadn't heard before. Mahalo
-Eric Shepard
It's hard to find good radio these days and I wasn't expecting much more than the usual island fare, but then the dial skudded to a stop at 91.7 and that's where it stayed for the next three days. Sorry it took so long to find you, but I want to tell you to just keep on doing the magic. I'm over 50 and your station brought back a lot of good memories about stations that meant something to me during my formative years, but even more it meant so much to connect with people who love music, even if I never personally met you all. P.S. those two women djs are gold.
-M. James Harding
Hula Honeys, you made my day by playing 'S.P.C.' by Zeca Pagodinho. In Brazil, S.P.C. refers to the debtor in loan documents . Besides being lively and danceable, that classic samba is also poetic and hilarious. Thanks again!
-David Hoyt, Haiku
Thanks for the great sound! Cheers from chilly Switzerland!
-Kaspar & Sarah
Dude what a great morning show! Best set of tunes since I had an African American roommate in 1979. Can't tell you how beneficial this was to me today. Mahalo
-Joseph
Radio You Won't Hear Anywhere Else
Stay Connected To The Music And Maui
Get the latest local music events and community news in your inbox