Radio You Won't Hear Anywhere Else
Passionately Curated Radio
At Mana'o Radio we know that you live a vibrant life, and enjoy discovering and connecting with compelling new music. Our DJs are here to offer Maui's widest variety of music that you won't hear anywhere else on the local dial.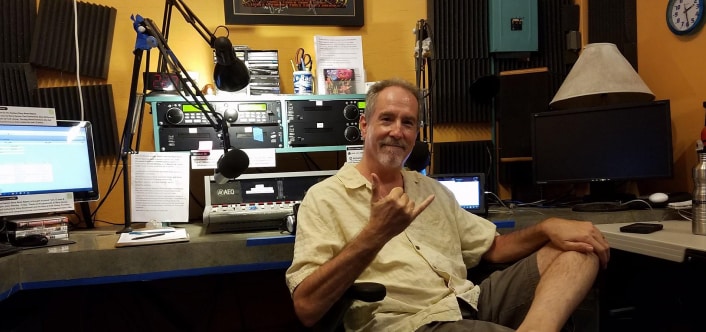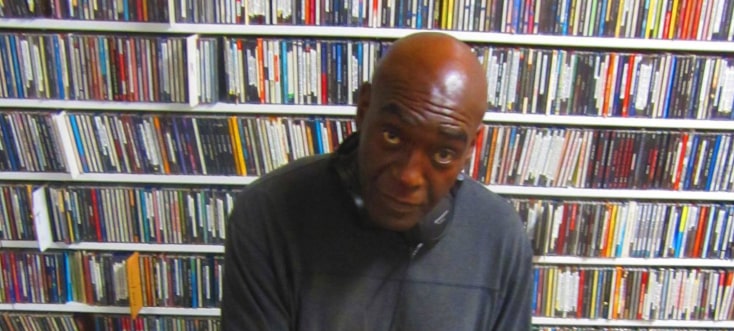 We believe music has the power to inspire, make you feel alive, and build personal connections. That's why we play music you won't find anywhere else. You'll hear powerful works of art from a variety of genres that have been personally curated by passionate and knowledgeable DJs.
So, start listening today. And in the meantime, sign up to get the latest local music news and events. It's time to stop feeling bored and start being inspired by music again.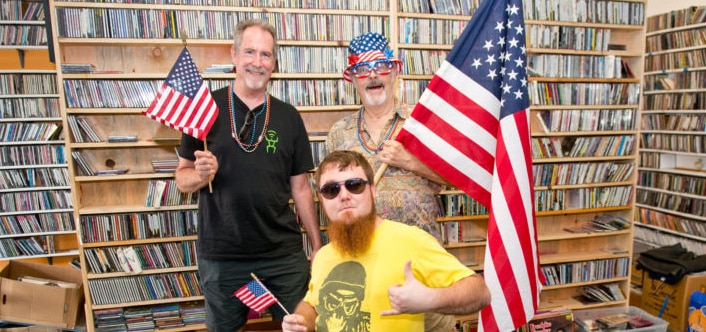 The Reviews Are In:
"A Must Listen."
Lucky we live Maui and can enjoy this most awesome radio experience. But wait, through the magic of the internets you can too! Some of the best tunes you've never heard!
-Joe D.
Just a solid Mahalo from listeners on MAUI that love the cuts that B is spinning. His show always puts everyone in a good mood. Keep em coming B.
-Rich
We found you in our rental car at 5 am last Thursday morning heading up to catch sunrise on Haleakala. It really got us going, song after song blowing us away. Within 24 hours of being home, we'd both looked you up online. And I promise, I've never fallen in love with a radio station before. Best music we've ever heard over genre after genre.
-Louisa Davis, Reston, VA
Sounds Good James. It's 4:20pm on the mainland. 1st time catching your show.. Nice job spinning those classic Jazz tunes. Look how far we've come from the Ventures and the Beatles.
-Bill Bondar
I was steaming the New Orleans Jazz Fest at home today and then I found out our own Mana'o radio was carrying their feed!  So hip, you guys!!!! I love it and thanks.
-Sandra R.
Great Show Bill….Love the Birthday connections. Thank you for filling my afternoon with good vibes.
-Greg C.
Phat Tony is our fave. Excellent / sophisticated musical taste. How about some Firesign Theater snippits, Bonzo Dog Doo Daa Band & maybe Rob & Ray. We'll keep listening!
-Barry & Marilyn Kroner
Wanted to send you a great big thank you for always playing WEEN. My absolute favourite. I haven't heard WEEN on the radio since the 90's and even then it was some college radio station out of Montreal (I'm writing from Toronto, Ontario, Canada) and was spotty at best… so thank you! Your sets are always the best!
-Roxanne K.
Thank you for introducing me to Greta van Fleet. Very Wow. Since the first moment you hit the air 16 yrs ago you have rocked my world. Mahalo for being the score to my life. You make it epic.
-Johnny Z
I like your New Orleans show today and especially want to thank you for bringing WWOZ's Jazz Festival live streaming to Mana'o's airwaves. Brilliant of you guys!! Mahalo!
-Cynthia Conrad
Radio You Won't Hear Anywhere Else
Stay Connected To The Music And Maui
Get the latest local music events and community news in your inbox