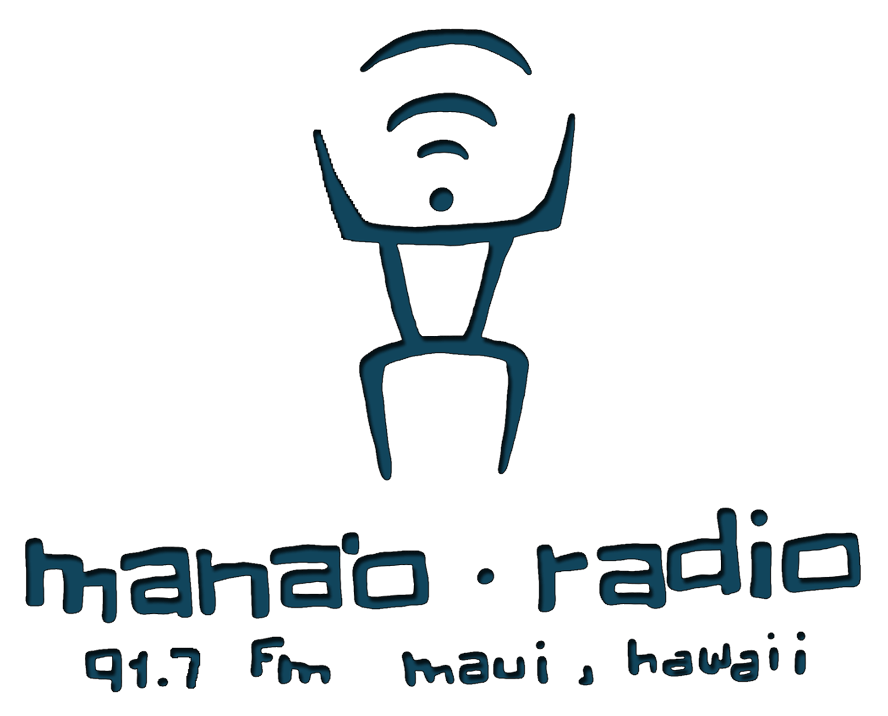 Mana'o Radio is pleased to announce that we have finally made the switch to our new transmitter & frequency! We are now at 91.7 FM on the dial with new call letters KMNO! We still have a few bugs to work out and should be up to full power in the next couple of days. To all of our live, internet streaming audience, all apologies as we work on cleaning up the distorted signal over the next few days. Keep checking back as we should have things back to normal very soon.
We are very happy to report that listeners have told us our signal now comes in loud & clear in All of South Maui, Maalaea, parts of West Maui, Lanai and even East Oahu. Be sure to tell your friends living in parts of the island previously out of our reach to tune in to Maui's best non-commercial, eclectic radio station.
We wish to thank all of our listeners for their support & patience as we finish the transition process during the next few days…
 _________________________________________________
OUR MISSION:

To inform, educate, and entertain the Maui community with radio broadcasts of multi-cultural and community-related programming, with special emphasis on the interests and needs of older adults.
OUR GOALS:
Spread cultural awareness and understanding through locally produced educational vignettes
Showcase local musicians, singers, songwriters, authors, and various other artists
Provide accurate and timely reports on the news of the day, both local and worldwide
Expose the audience to a broad range of music, including ethnic and other forms not considered commercially viable
Foster public participation in an ongoing forum for opinions on local issues and concerns
" We found you in our rental car at 5 am last Thursday morning heading up to catch sunrise on Haleakala.  It really got us going, song after song blowing us away—Red Molly, Leadbelly, Afro-beat, Mingus, Chuck Brown—more women than usual too—Norah Jones?   Many we could only guess at. Within 24 hours of being home, we'd both looked  you up online. And I promise—I've never fallen in love with a radio station before. 
Best wishes to you—best music we've ever heard over genre after genre"
-Louisa Davis, an island visitor from Reston, Virginia
{ 2 comments }