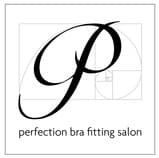 Perfection Bra Fitting Salon
Maui's home for expert bra fitting, Perfection is Maui's only locally-owned, professional bra fitting salon.  With approximately 70% of women wearing the wrong bra size every day, a professional fitting can transform both your look and comfort!  Perfection stocks band sizes 28 to 56 in cups A through K.
Terri Erwin, owner and expert fitter was trained as a professional bra fitter in an award-winning fitting salon in New Orleans before moving to Maui in 2009.  She has fitted over one thousand women and successfully treated a wide range of special fitting concerns.  Whatever your circumstance or challenge, she can help you discover your own most flattering style and look.
Perfection takes pride in offering perfectly fitted and flattering bras and foundation-wear for all of Maui's beautiful women, whether size 2 or 24!  They treat every client with respect, honesty, and aloha.
Appointments are recommended, but walk-ins are welcome.  Visit their beautiful new location at 39 Central Avenue in Wailuku.