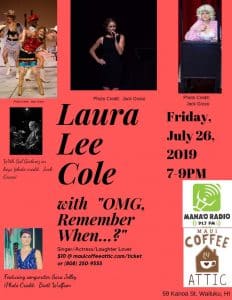 You are invited to join Mana'o Radio for a night of laughter, food and fun with entertainer Laura Cole's solo comedic/musical show accompanied by Sal Godinez!
Singer-songwriter Sara Jelly will also share some of her music.
For tickets call 808-250-9555 or visit the Maui Coffee Attic website.
A portion of each ticket sold benefits Manao Radio!