Kanekoa headlines SouthSide Sundays Live Music Showcase, Sunday, Nov 7, 2:00-5:00pm
November 7 @ 2:00 pm - 5:00 pm
NOTE: due to Mayor Victorino's recent announcement requesting a 21-day rest from non-essential activity for the Maui community during the month of September, and the availability of our performers, this show has been postponed to Sunday, November 7.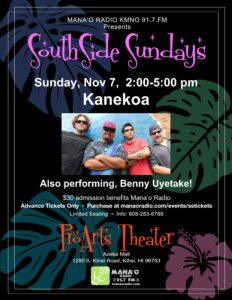 Mana'o Radio continues our new monthly music showcase series, Southside Sundays, as we further our mission of supporting live music on Maui and the musicians who make it thrive.
Featuring the best in live acoustic music from Maui musicians, this show takes place at the ProArts Theater in Kihei, on the first Sunday of each month from 2:00 to 5:00 PM.
It's a beautiful afternoon of great live music and great friends. 
REVISED DATE: On Sunday, November 7, we are proud to bring to the stage Na Hoku Hano Hano award winners, Kanekoa!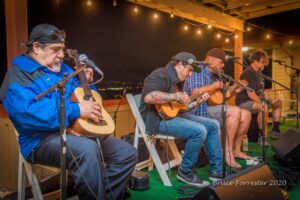 Kanekoa describes their music as ukulele-powered Hawai'ian reggae folk rock. Kanekoa has been playing together since 1999, melding elements of Hawaiian, Rock, Folk, Blues, Reggae and improvisation into a truly unique sound.
Kanekoa consists of:
Kaulana Kanekoa (rhythm ukulele, lead vocals, lyrics),
Vince Esquire (lead ukulele, backing vocals, sounds),
Travis Rice (cajon/congas, kit, electric pads, backing vocals),
Don Lopez (u-bass, electric bass, backing vocals).
"The Hawaiian Grateful Dead"
— Bill Kreutzman, Drummer for the Grateful Dead and 7 Walkers
"These guys scare me, they are that good"
—David Hidalgo, Los Lobos
Opening the show will be Benny Uyetake
Opening this show will be Benny Uyetake, beloved educator and music icon with a zest for life sharing his guitar dexterity, 'ukulele tales and passion of teaching music Upcountry for three decades.
ProArts Theater
The ProArts Theater provides a creative and educational gathering place for the Maui Arts & Music community. Every seat is a good one in this intimate live music setting!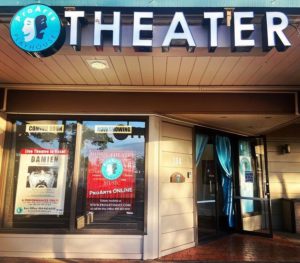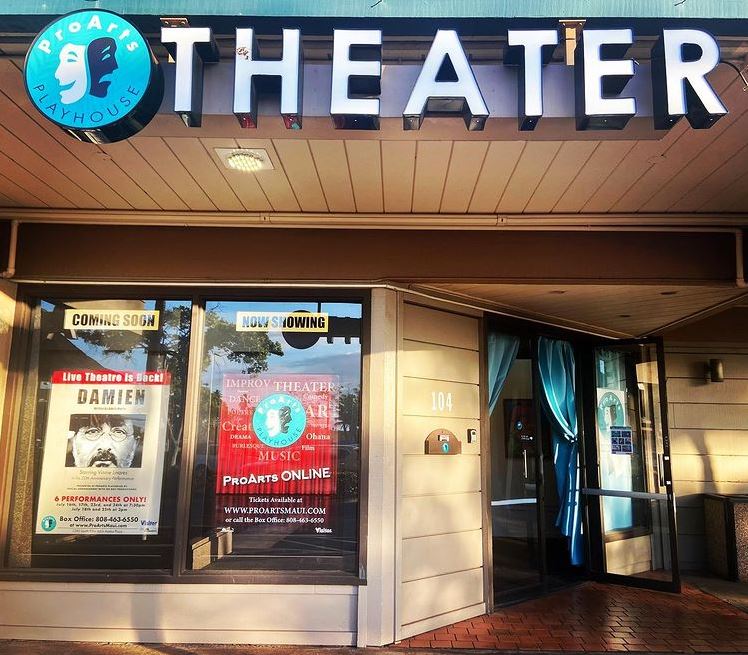 Due to limited seating, admission is available by advance purchase only right here at ManaoRadio.com.
The $30 admission is a donation which goes entirely to benefit nonprofit, listener-supported, Mana'o Radio and non-profit, ProArts Theater.
Doors open at 1:30pm. Performance begins at 2:00pm.
Face masks covering nose and mouth required at all times when seated.
Mahalo to Stephen Holding of Shooting Stars Photography for capturing the magic moments from the SouthSide Sundays shows.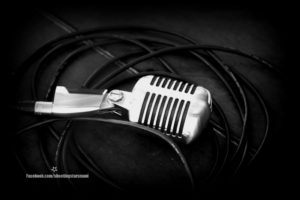 PLEASE BE AWARE: Your purchase of these tickets confirms that all patrons in your party are aware of and agree to the terms and conditions detailed below:
– By entering the ProArts facility, all individuals, including staff, performers, volunteers and patrons voluntarily assume all risks related to possible exposure to COVID-19.
– Patrons are required to follow all CDC, local and state guidelines regarding masks and social distancing between groups/parties at all times while on premises.
– Patrons will not be allowed backstage or in restricted areas for any reason. There will be no meet & greet following the performance.
– Once seated, patrons will not be allowed to move to another seat in the auditorium, except as required for accessibility accommodations.
– Following the conclusion of the performance, house staff will release the audience by rows to assist in social distancing while exiting the theater. Patrons will not be allowed to leave their seats until released by house staff.
– Patrons will refrain from attending if suffering from symptoms including fever, cough, or shortness of breath and will contact ProArts to reschedule their tickets.
A selection of Maui Wow-Wee Candy and Grandpa Joe's Popcorn to enjoy during the performance via advance purchase HERE only. Simply place the order for the same date as your show tickets, and your purchased concessions will be waiting for you on the table at your seating module when you arrive!