BLUES, ROCK, JAZZ, AND SOUL PIANO SHOWCASE AT PROARTS PLAYHOUSE, SUNDAY, JULY 31, 3:00PM
July 31 @ 3:00 pm - 4:30 pm
Mana'o Radio Presents a Blues, Rock, Jazz, and Soul Piano Showcase at the ProArts Playhouse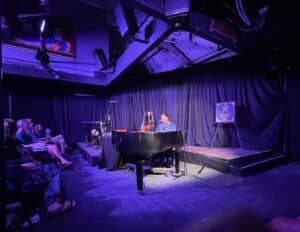 ProArts Playhouse, Maui Piano Tuning, and Mana'o Radio present THREE of Maui's very best piano and vocal performers!
Don't miss this afternoon of upbeat, energetic music centered around the ProArts baby grand piano with special appearances by the great Marcus Johnson on bass and Dayan Kai on drums.
Pianist/vocalist David Fraser has performed across the US and the world. His energetic blues, soul, and country music is sure to have you rockin' in your seat.
Mark Johnstone is guaranteed to inspire with his piano & vocal take on everything from jazz standards, to New Orleans style blues, and even Argentinian tango!
Singer/songwriter Dayan Kai serves up the best of many worlds with his expansive voice and phenomenal musicianship encompassing blues and jazz, Americana, folk, bluegrass, pop, world, rock, and reggae.
This is a matinee show on Sunday, July 31st at 3:00pm
Details and tickets are available at:
www.proartsmaui.com
Tickets $30
$35 VIP (seats in small groups with their own tables)
$15 for Keiki (17 and under)
Run time: 100 minutes with NO INTERMISSION
A portion of each ticket sold benefits Mana'o Radio!