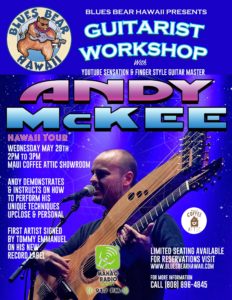 Andy McKee was the first artist signed by guitar virtuoso Tommy Emmanuel on his new record label.
In this one-of-a-kind workshop, Andy will demonstrate and instruct on how to perform his unique techniques up-close and personal.
A portion of each ticket will be donated to Mana'o Radio!
Limited seating available. For reservations visit www.bluesbearhawaii.com or call 808-896-4845.